We bring twenty years experience in the wildland urban interface of the Rocky Mountain Southwest, fighting fires, prescription burning, thinning, landscaping, and constructing homes.
Chris Coté – Owner
Certified Wildfire Mitigation Specialist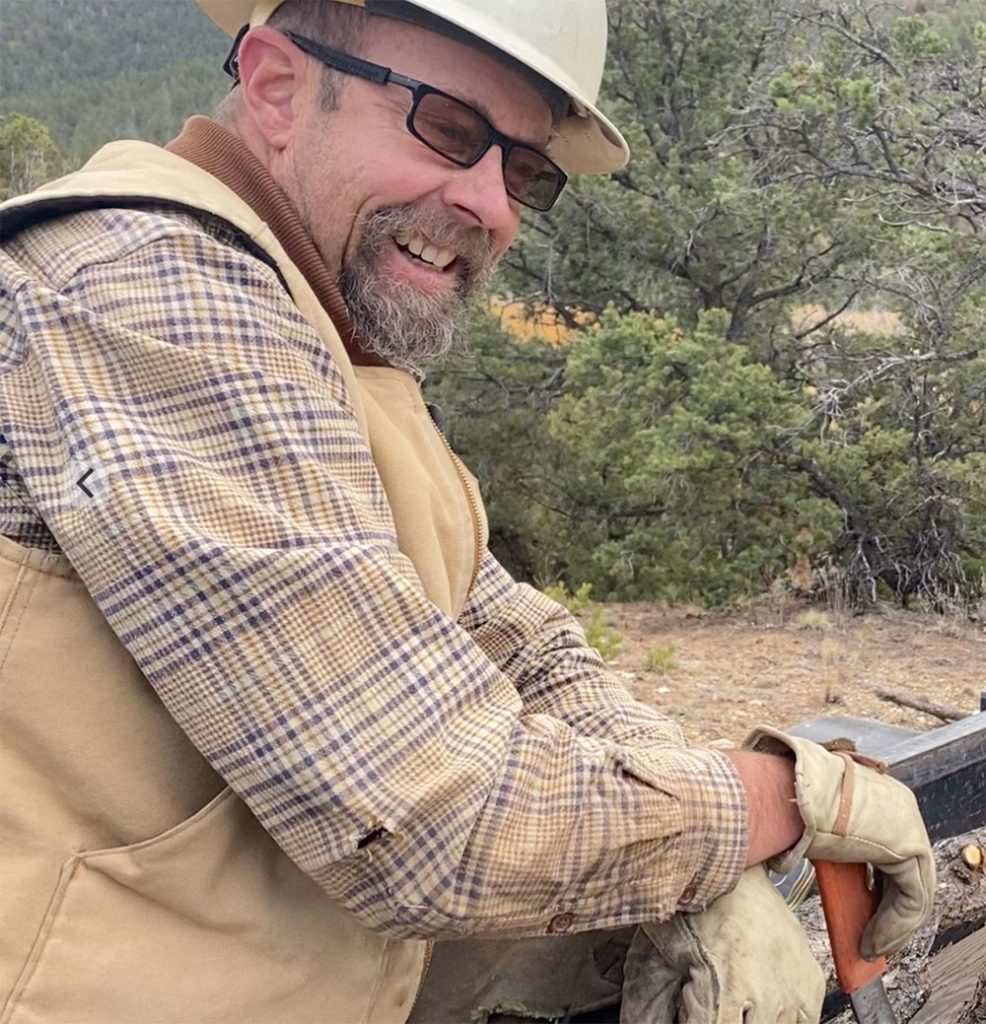 Chris Coté has been a firefighter for 20 years. He is a qualified Crew Boss, Engine Boss, Type 4 IC and Type 2 Faller as well as an experienced carpenter and homebuilder. From 2006 to 2009 Chris was a Lead Crew Member for Wyoming State Helitack. From 2010 to 2013 Chris was a Foreman on a type 2 IA crew out of Red River NM. From 2012 to 2019, Chris contracted as the Wildland Urban Interface (WUI) Coordinator for Taos County. He currently contracts with Taos Soil and Water Conservation District as a consulting forester.
In 2016 he received the Grassroots Community Conservation Project Award for helping communities in Taos County organize and receive recognition as "Firewise." He has also been on the Latir Volunteer Fire Department in Northern Taos County for 18 years, 3 of which he served as Chief of the department.
Originally from New Hampshire, Chris worked at the Appalachian Mountain Club on the trail crew, education crew, construction crew and as a backcountry caretaker. He also spent time on tree planting crews in Alabama and New Mexico. When he moved to New Mexico, before becoming a firefighter, he contracted with the Forest Service to clear trails with his small crew and llamas, carved spiral posts and spent time on home construction crews. Chris lives in his self-built, off-grid home in Sunshine Valley with his wife, two children and furry friends.
Wildfire Fit is a culmination of Chris Coté's years of experience working with forests, on homes, as a firefighter, raising awareness about fire ecology and assisting communities in becoming adapted to fire.